Get Your DIY on for a cause!
Hands-on Volunteer
The heart of every Dwell with Dignity design is our talented volunteers! Sign up to refurbish and refinish furniture and create artwork for our family homes.
Want to help with an family project?
See first hand how we do what we do. Help us assemble furniture, clean, hang draperies, accessorize and learn a new skill.
Already registered with Dwell with Dignity ?
Click on the SignUp Genius button below to see our upcoming Volunteer Days.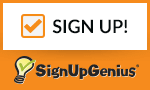 New to Dwell with Dignity?
Sign up below and discover all the different ways you can help us empower families
to lead their best lives and to thrive in a safe, functional, and beautiful environment!